Overview
NC State's Communication, Rhetoric, and Digital Media program is proud to host its 4th annual research symposium, "Emerging Genres, Forms, Narratives—in New Media Environments," which will take place Friday, April 19, through Saturday, April 20, 2013, on the NC State campus. The symposium aims to bring together a variety of disciplinary voices in a discussion of emergent genres, forms, and narratives in the digital age. Please see the Call for Papers for a full exposition of the theme.  Faculty and graduate students at NC State, as well as those from nearby institutions, are encouraged to attend and participate. There will be no registration fee.
Please see the Photo Gallery for images from the event.
Welcome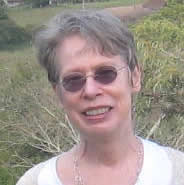 We look forward to welcoming you to the CRDM Research Symposium in April. We have planned this event to engage scholars across a range of disciplines in pursuing mutual interests in the dynamic relationships among form, medium, and symbolic action. A team of CRDM graduate students is working with me to plan this event, along with the coordinating Carolina Rhetoric Conference. We hope you will join us for exploration, exchange, and debate.
– Carolyn R. Miller,
2013 Symposium Organizer
Keynote Speakers
Janet Giltrow (video)
University of British Columbia
Lisa Gitelman (video)
New York University
David Herman (video)
The Ohio State University
Neil Randall (video)
University of Waterloo
For more information, please visit the Speakers page.
Carolina Rhetoric Conference
The 2013 CRDM Research Symposium will be held jointly with the annual Carolina Rhetoric Conference (CRC), a graduate student conference organized cooperatively by students in rhetoric at Clemson University, the University of South Carolina, and NC State University, and hosted this year by CRDM students and the NC State chapter of the Rhetoric Society of America. The CRC is open to any graduate students interested in rhetorical studies. Several events will be held jointly by the CRC and the CRDM Symposium on Friday, and participants in each event will be able to attend sessions at the other. For information about the CRC, please see the link in the banner.
About the Communication, Rhetoric, and Digital Media Program at N.C. State
The PhD. Program in Communication, Rhetoric, and Digital Media at North Carolina State University prepares doctoral students to analyze the social, cultural, and political dimensions of information technologies, new communication media, and digital texts and to actively engage digital media through research, criticism, production, and practice. Students work with program faculty from the departments of Communication and English and with affiliated faculty from departments across the university to study oral, written, visual, computational, and multimodal forms of communication and rhetoric and digital media; to examine the transformation of communication in the context of converging digital media and communication networks; and to address the theoretical challenges of innovative, interdisciplinary research.
Sponsors
Funding for the 2013 CRDM Research Symposium has been provided from many sources. Special thanks to the following major co-sponsors: NC State's Doctoral Program in Communication, Rhetoric, and Digital Media; the Department of English, North Carolina State University; and SAS Institute, Cary, NC.
Additional support was provided by the Department of Communication, North Carolina State University; Parlor Press; and Herman Miller Office Furniture.